Welcome to the Townsville Sailing Club
---
2016/17 Membership Season Open

Click HERE to sign up!
Please note: Membership fees paid after Jan 1 2017 will incur a 10% late fee
---
Annual General Meeting
19 Feb 2017
5pm
TSCC Roles & Responsibilties 2015.pdf
---
Working Bee
All hands on deck!


Calling all TSC members to come down to the Clubhouse on Sun and join us for our annual working bee!

Starting around 8-9 am on 19 Feb (same day as AGM) activities will include:
• Pull all the boats out, sweep floor, hand up life jackets, start a lost and found box, general tidy up.
• Check all toilets, showers and tape for leaks.
• Replace shower curtains as required.
• Need an IT person to sort upstairs TV so it has all the cables sorted, new batteries in the remote controls and most importantly, take photos of how to use and write an instruction manual.
• Hang up and display as many trophies as possible. – Have each of last year's fleet club championship winners supply a framed photo of them in their boat with the words 2016 Club Champion on it somewhere so it can be hung in the clubhouse.
• Pump up all trolley tyres.
• Empty and repack container.
• Clean out upstairs.
• Mow.
• The front garden needs to be cleared as we're getting complaints from Mariners North.
• Beach Mats – sort into widest at the bottom, thinnest at the top, rope handles at inshore ends (except bottom two which don't need handles.)
• Check hiking straps and general check on all the optimists
• Change pacer halyards and other boat maintenance as needed
• Fix the flag staff
---
Upcoming Courses
On the Strand

Tackers -- WoW

We all know how much fun sailing is and how exciting it is to learn. Past students have said our coaches Di and Paco are the best, so now is the time to tell all your friends.
11, 18, 25 Feb and 4 Mar 8am to 1pm Tackers 1 - Having Fun
23 Feb and 2, 9, 16, 23 Mar 4:30pm to 7pm Women on Water
---
INTRODUCING
NEW DISCOVER SAILING INSTRUCTOR
Diane Kelsey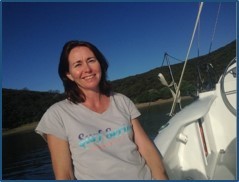 Diane grew up in a sailing family in Auckland, NZ. As a youth she cruised the NE coast extensively, and club raced in Opti's and a Cherub. She was mainsheet trimmer on the winning NZ Women's keelboat team for four years running, and also bow on the Women's open match racing NZ team in Sydney in 2000.
Diane has previous experience teaching at the Sailing Academy at Kerikeri High School in Northland NZ, at a variety of dinghy and keelboat courses, and last year she ran the Women on Water program at TSC.
Diane loves the ocean, studied marine science and currently works as an Education Guide at Reef HQ Great Barrier Reef aquarium.
Welcome Di!
Start Sailing on the Strand
Adult weekend intensive courses, Junior courses (with different age groups available) throughout each term and Holiday courses which also include other activities as well (beach cricket, soccer in the park and our normal Learn to Sail course)
---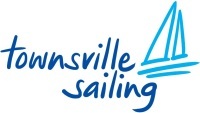 Last Modified on 16/02/2017 21:56